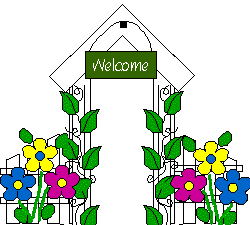 BRIDAL SHOWER AND RECEPTION
FAVORS
Get tiny plastic champagne glasses (at crafts store). Fill with Potpourri. Put glue around rim of glass and put piece of tulle or nylon net cut in a circle larger than top of glass over it. Need enough to go beyond the stem. Glue on string of pearls around rim. Fold a piece of ribbon as a bow, glue on center of tulle. Glue pearl in center of bow. Tie ribbon around stem of glass (drawing the tulle into it)and add a flower or pearl or both. These are adorable.
Take a circle of tulle or nylon net and put a teaspoon or so of birdseed in the middle. Draw up all and tie ribbon around it, like a little sack. Birdseed is safer for birds as rice will kill them. Place these in a basket by the door for guests to take outside when bride and groom leave. They just pull the ribbon and throw the birdseed.

Use little tree seedlings as favors for wedding guests. Most places will wrap them in burlap, add a little message of your choice and tie a little ribbon around it. Lay them out in a flower gathering basket at the exit along with the guest book.

Take fabric (whatever design you choose; wedding colors or hearts or flowers, etc.) and cut into desired size circles. Place a small amount of dried potpourri in the center, gather and tie with two to three different colors of matching ribbon. Add a small bouquet in the center of the bow.

Buy very small potted plants and use them for the center piece on each table. You can line them around a more elaborite candle based centerpiece, lamp, etc., or simply make them look like a large bouquet in the middle of the table. When each guest leaves they take a pot.

Small pocket mirrors (the kind with handles)tied with ribbons and candy are a nice simple yet practical idea.

Purchase small terra cotta pots. Paint pots the wedding color - add a small candle inside of pot and wrap with tulle, tying with colored ribbon again to match wedding color. Pots can be used on table to create a centerpiece or placed in baskets to be given out at end of party. Instead of candles, you can also use small candies (hershey kisses are great) or potpourri which comes in a variety of colors.

TIPS AND TRICKS

If the use of birdseed is discouraged, distribute tiny bells and allow guests to ring the happy couple on their way.

GIFTS

Have all the bridal bouquets done in realistic silks. As a gift, give each one a small silver jefferson bowl. After the wedding, the florist can easily take off the "handle part" of the bouquet and make each girl a table arrangement using her bouquet and silver bowl....you could even do it in a basket.

Ask each person to bring a recipe card with their favorite recipe. The hostess will provide a recipe book and all the recipes can be added to the recipe book. Be sure to include your name and comments. Perhaps you have some advice to share. This would enhance the book.

Make a Honeymoon Basket decorated and filled with goodies for the bride and groom. SUGGESTIONS: Mugs w/hot chocolates, specialty teas or cappacino, box of chocolate covered cherries, candles and small candle holder (remember to include the lighter), book of poetry, tape of romantic music.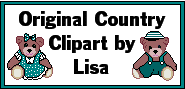 © Homespun Hideaway 1999, 2000, 2001; All Rights Reserved