Scrapbooking, Rubber Stamping, Cards, Etc.

I put this picture and poem in a double acrylic picture frame.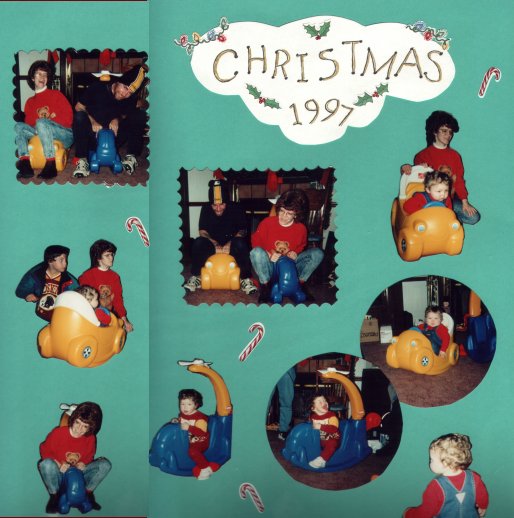 My d-liteful children, Wendy (the children's mother) and Dennis (ages 29 and 31) playing on a helicopter and a car belonging to the younger children, Jason 3, Collin 2. I show this page to show all the different ways to display a picture. Some are scalloped, totally cut out. A picture of the back of Collins' head (on what was thought to be a wasted picture) was cut out and it looks like he is walking into the scene (lower right). This is the first page I ever made, but I had a lot of fun doing it. The first time I took scissors to my pictures almost gave me heart failure.

Have some suggestions and ideas? Please share them with us. And don't forget to leave your page address or e-mail address if you want it linked. Thanks to all who have submitted suggestions.





© Homespun Hideaway 1999, 2000, 2001; All Rights Reserved